Skills & Obedience Training Melbourne
Foundation skills for Dogs
Teaching dogs to be a good cafe dog
(For dogs aged 8+ months)
A well-trained dog is a joy to be around. You can take them places without worry, they don't jump on the visitors, they come when called, and they not only listen when you ask them to do something they actually do it.
Dogs aren't born knowing what it takes to be a calm, well-mannered member of the family. They have to be taught.
Our relaxed, small group classes will help you communicate with your dog in a way that leads to the good behaviours you've always wanted.
The Skills and Obedience course is held over six sessions and includes a compulsory online Theory class.
LOCATION:
MDT Caulfield Training Grounds – Caulfield North
ENQUIRE NOW
---
Melbourne Dog Trainer offers exceptional dog obedience classes, ensuring your canine companion becomes skilled, well-behaved, and well-mannered in Melbourne. Enquire now! We are proudly listed as an Approved Member of the Australian Association of Professional Dog Trainers (AAPDT).
---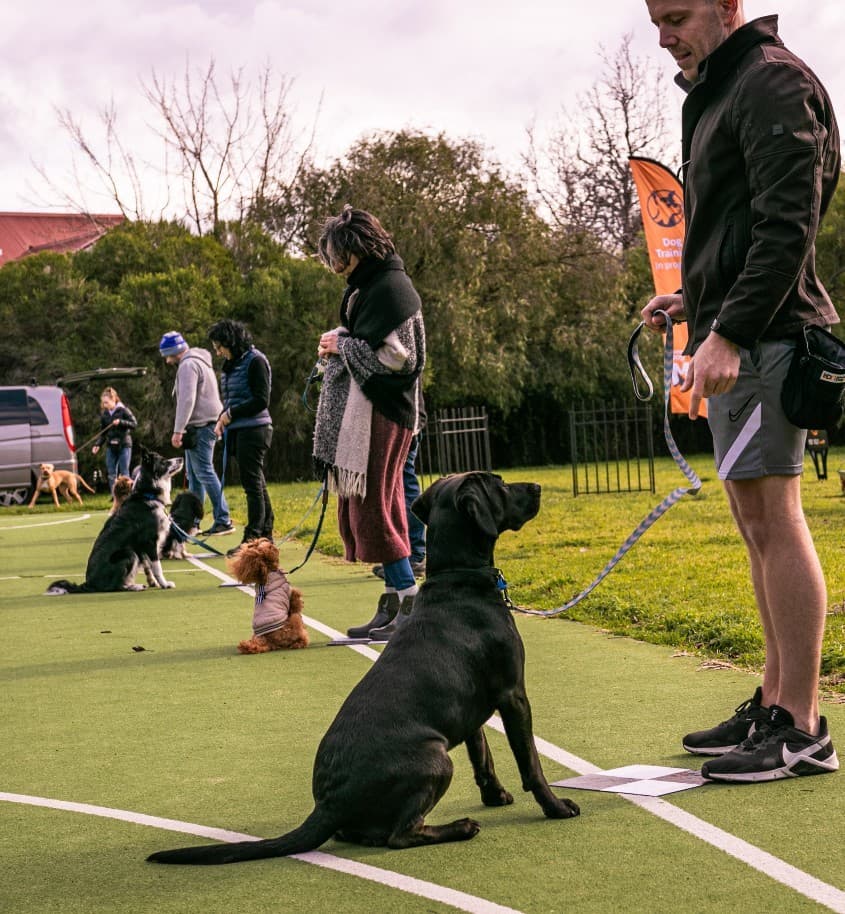 Class Content
The Skills and Obedience course consists of 6 sessions which include the following;
Session 1 – Theory Class
Compulsory Theory Class (Zoom)
Sessions 2 to 6 – Topics covered
Sit-stay
Down-stay
Stand
Loose leash walking
Come when called (recall)
Food refusal
Focus and engagement under distraction
Time
Theory Class
Tuesday evening
7:45 pm – 9:15 pm Online via Zoom
Practical Class
Saturdays (excl long weekends)
For the next available start date call us on 8609 9700 or click the Enquire Now button below
Cost
$245 (new students)
$225 (postgraduate discount)
Bonus. Free assessment for Good Dog Test. (Normally $35)